Day 30 – An anime you wish never ended and continue on
An anime I wish never ended and continued on would be K-On.
Why?
Well, cuz of the stories, characters, and music.
I want to know what happened to the characters during their college lives. After witnessing their almost everyday lives in highschool, I am so damn curious on how they lived out their college life. I just had graduated, and I pretty much experience quite a lot during my university days. I wanted to know what courses did they take, how they manage their time for school and band, how they hangout, EVERYTHING college related. It would be really fun to watch and very relatable to know those stuff.
I also wanted to know what kind of music the new light music club were producing. With Azusa being the only remaining member of the light music club, I want to see more of her trying to recruit members. I do know that her friends, Ui & Jun, joined the club. I wanted to know what instruments are there going to play. I also wanted to see their development. That would be awesome to watch.
Another thing I wanted was more music from K-On. I wanted to hear more from them. Their music were really really good. They are very catchy and the melody is easy to listen to.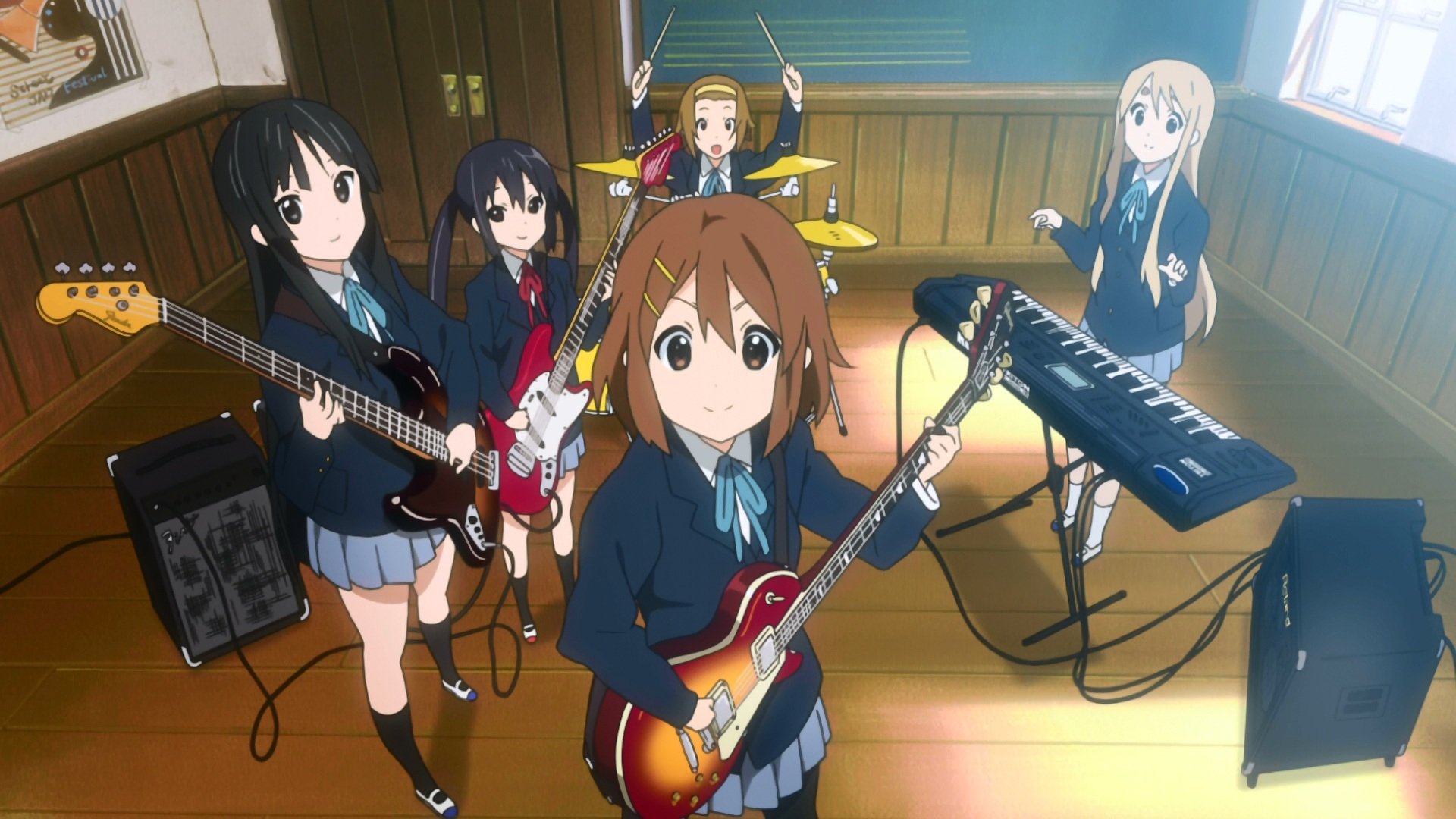 It would have been nice if those stuff would actually happen. But I am also contented with all of the episodes of K-On.
That is all.
---
Ooooohohohohohoh!!!
Wooohhhhhoooo!!!
I finished the challenge!!!
Wow! I actually did it!!
I finished the 30 Day Anime challenge. This is amazing. I actually didn't expect this. I actually thought I might stop doing this challenge in the middle of it, I'm so glad I stick to it until the very end.
Through this challenge, you guys knew stuff (well even me) about me and my love & knowledge with anime. I do hope I could do more of this types of challenges in the future.
This was really fun.
That is all.